The media are not toys… they can be entrusted only to new artists, because they are art forms.
(McLuhan, 1954)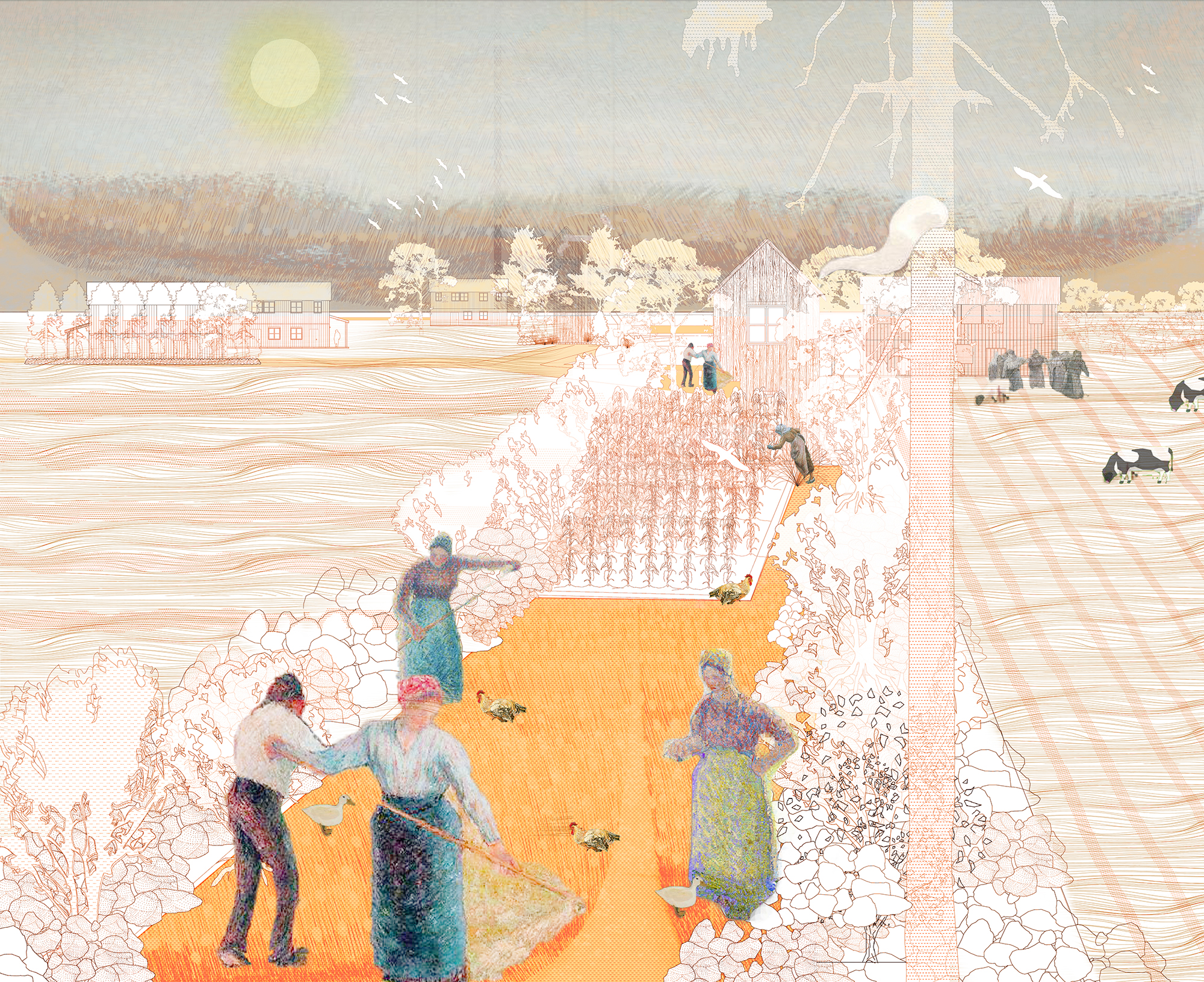 Common Border
Published in On Site Review Issue 38: Borders, Lines, Breaches.

Site: 18th Century England
Year: Fall 2020

Drawings produced as part of a research with Professor Fionn Byrne at University of British Columbia, with Jiahui Zhang

+commonborder +exclusionacts +18thcentury +Stowe +landscapearchitecture +classagency +agrarian +rurallandscape

The eighteenth-century acts of enclosure are a significant historic account of territorial landscape reorganization. Through these acts, the expansion of fields and their clear boundary delineation dispossessed many poor of their land and did not just change the physical world but modified the political structure of society. This transformation, often called the tragedy of the commons, refers to the privatization and new claims of ownership over land previously shared by the public. This design project will insert itself into this moment in history and explore a subtle and subversive alternative spatial organization. The major design move is to thicken the bordering line between properties and develop a hidden, linear, and occupiable space that serves as a free territory for the laborer or any others wishing to avoid the gaze of the landed gentry. Rendering the returned land for free expression and gathering, allows the reader to envision alternative possibilities for the development of the agrarian revolution and reflect the contemporary organization of our own democratic and capitalistic society in a new light. This provocation opens questions of what spaces are missing and what new spaces could be designed to make for a more just and equitable society today.